HOLAHOLAAA ~(˘▽˘~)(~˘▽˘)~
Have you read my
previous post
? I wore a lot outfit and I say I'll post all the photos and detail on my next post, so here is the 'next post' :) Enjoy!
Preppy Lady Top - Gowigasa, Tartan Skirt - DIY, Studded Wedges - Nine West, Bangles from Bali, Headband - Thrifted
This is another go-to-the-class outfit, mostly outfit that I post here is outfit which I wear to the class and of course some casual outfit too :) Because I liked to describe my style as colorful, bright, casual, and unique. How about yours?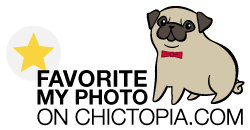 By the way, I have a lot of indoor photoshoot and I will post it separately, I hope you don't get bored :) And I have a giveaway, my first giveaway, so stay tuned peoples!
Cheers,
Karina Dinda R. ♥
BLOG
|
TWITTER
|
SHOP