Top by Joger, Jacket by Girls 1982, Skirt as seen in previous post by Detail, Shoes by Converse All Star.
First, I wanna apologize for my absence on this blog. As usual, college thingy spent my time. And now, I'm on mid semester exam, wish me luck! Outfit photos above was taken last month, so late :( I don't have much time to take outfit photo, sorry. Those outfit I wore to the class, and after finished class I go to "

Tiara Salon

" near my home, to cut off my hair. Yes, cut off, chop chop chop :) Here's the result, I hope you'll like it.
I'm cut off my hair because I'm broken heart, oh it's so classic, but it's so true. DAMN! Yup, after 3 years, including 2 years of long distance relationship, God show me the other way. And on my
previous post
, just click if you haven't read it, I didn't show my face, now let me show you lots of my face, skip if you don't wanna see it :D
I'm sorry for the bad quality photos below, I take it using phone camera.
A tribute to Narcissus, that infamous guy who loved himself too much it created the term -as we all know by now- "Narcissism". Enjoy ;)
This is what I eat for lunch not so long ago, all that junk.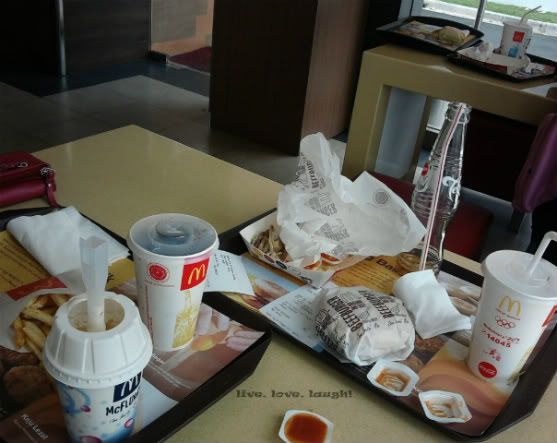 And this is my gorgeous Girls Generation with the new single: The Boys. This is the English version.
Have a nice weekend guys! Take care :)
Cheers,
Karina Dinda R. ♥
BLOG
|
TWITTER
|
SHOP